No matter what I do, the gardening season continues to slowly wind down. I go out back every day or so , and where I once would find so many ripe tomatoes I would need help not only in bringing them in....but also in smuggling them into other peoples homes and escaping before they took notice, I now find tired looking plants. Sadly there are only a few green tomatoes left and even fewer ripening ones. This is the part of Summer I dread almost as much as the Heat and Humidity that we are so blessed with here in New England.
I did, however , find one gem while I was out back yesterday wandering my yard.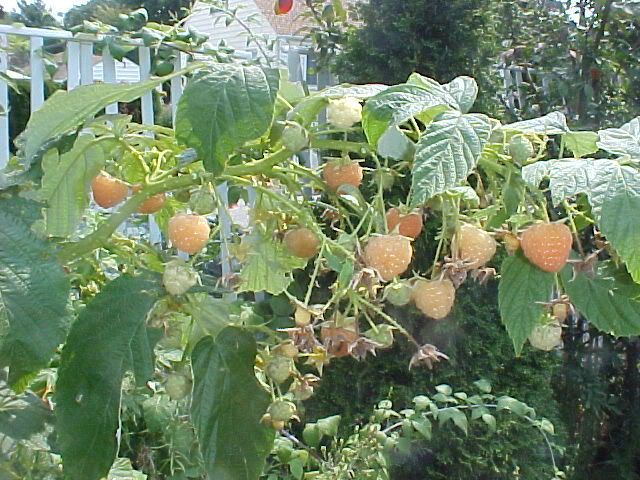 My lovely Golden Raspberries have decided to grace me with a stellar Fall crop early enough for me to still be wandering around out there and able to get at the berries before the wildlife does.
This looks to be an even nicer bunch of berries than the summer ones. I have often heard that some of the everbearing raspberries produce heartier berries in the Fall...well now I am seeing that first hand, and I have visions of Golden Raspberry Jam dancing in my head.