Well I don't know about your garden, but mine is still at the tiny plant stage. It will take off eventually once the weather starts to co-operate, but for now everything is small and slowly growing. After the mess I have had with my tomato seedlings small and slow is something joyous for me, because at least they made it into my garden !!
Here is Garden 2008:
Pots of Mints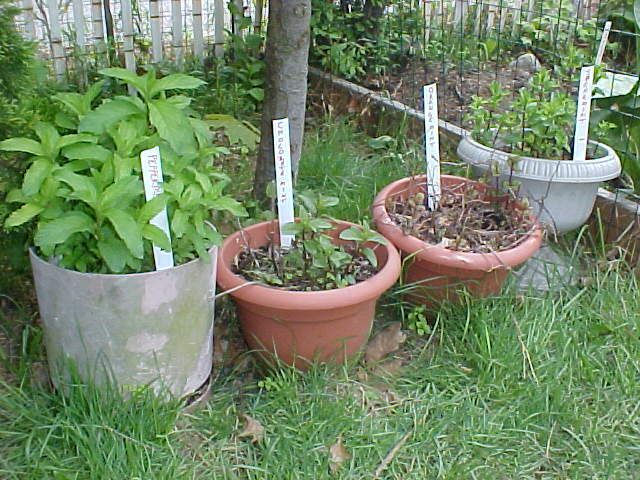 Beautiful Strawberry Bud
Lovely Fennel
Hard to see, but still there...tomatoes and eggplants
More tomatoes and peppers
My Golden raspberries and Blackberries...with garlic up in front...can not wait for those scapes!!
Well I hope everyone is able to do something in their garden now...no matter if it is just a few pots of herbs , or acres and acres of everything imaginable....it most surely is good for your soul!Enjoy!!