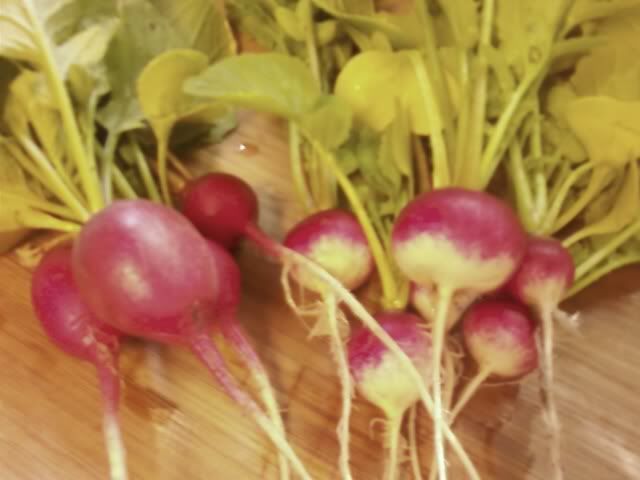 radishes on the
left: German Giant ........ radishes on the right:Sparkler
This is the first year....and I mean the first year ever, that radishes have been viable in my garden. And all I can say is....Oh the joy...oh the rapture.... oh the glory of spicy radish-y goodness. That being said, I can also confidently say that there is nothing more satisfying and soul soothing, than the first fruit or veggie out of the garden gracing the dinner table.
So from now on, radishes will have a place in my vegetable patch.
I will admit, this first radish triumph was from an everyday and ordinary sort of peppery good radish. But I am hooked. Sooooo....I vow to try more exotic and luscious varieties in the near future. I am on to bigger and better bulbs. Roots of black, white, pink and the winter wonderful types. My motto will forever be....no root left behind.
Now hows that for radish devotion.