Summer is in the Air again....at least in my kitchen it is.
If you love Tomatoes this is what the  kitchen looks like on a windy Spring night, when the gusts are so that they may (or may not) blow those precious tomato babies for a loop!!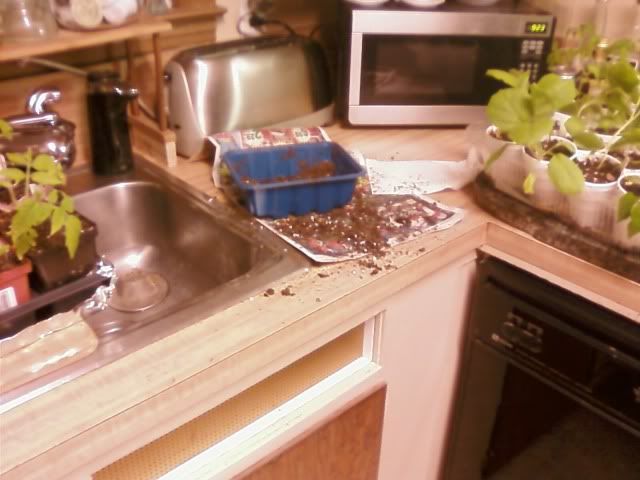 And this is what your kitchen looks like when you are a total Tomato-head and notice that the above mentioned tomato babies are looking a little tall for their cups, and it is already 9:25 pm  but you just need to get them comfy.